A mere phrase "Life Insurance" creates a stir in a living brain. When you are alive, you have to incur lots of expenses to endure. However, after your death, you want to leave a security for your spouse and children. Life Insurance is that part of your expenses that saves you from uncertain losses. An Insurer in Canada gets two types of options Permanent insurance and Term Insurance.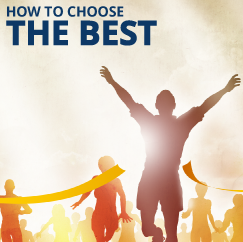 Term Insurance
term life insurance is an affordable and simple way of insurance for a small family. It gives financial security set for a fixed period of time. This type of insurance basically covers you for a limited period of time, say 10 to 40 years. The beneficiary receives the insured sum when the time lapse. If you die before the term lapse, the beneficiary gets the insured amount tax-free.
Advantages of Term insurance
• It is simple and easy to understand.
• During the initial period, the premium of the insurance is quite lower than other cash equivalent policies.
• You can upgrade the term policies into permanent policy any time in the midway.
• These types of insurance can be purchased for payments of the loan or short debts.
• You can renew the policy at the end of the term if you don't want to encash the insurance.
• You can pay the premium via debit and credit cards if you have bought the policy online.
Eligibility to buy a term policy
• If you are a permanent Canadian citizen.
• A landed immigrant who has stayed in Canada for 12 months.
• If you are aged between 18 to 70 years.
• If you are looking for a short term investment.
A term insurance Canada provides two types of benefits to its customers, death benefit and living benefit. Under death benefit, if the insured dies in the middle of the term, the beneficiary gets a tax-free payment of the insured amount. While, under living benefit, if the insurer falls sick in the middle of the term and is unable to pay a premium, then, a significant amount is transferred for covering his illness. After the death, the beneficiary gets the amount less paid earlier.